Meet Prof. Dr. Hanan Ismail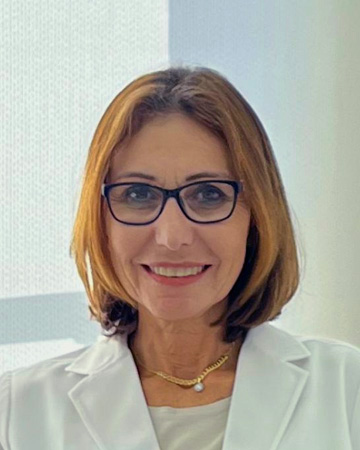 Professor of Orthodontics in the Faculty of Dentistry, Alexandria University

Dr. Hanan Ismail is a professor and former head of the Orthodontic Department in the Faculty of Dentistry, Alexandria University, Egypt.

Born in Alexandria, Egypt,
Graduated from Alexandria University in 1984, Obtained her Master's degree in Orthodontics from Alexandria University in 1989 and her Ph.D. in Orthodontics in 1996. She is also an orthodontic researcher with many national and international publications.

She started working in her private clinic in 1997— as a manager and an owner of Dental Health Clinic.

Prof. Hanan Ismail has treated more than a thousand patients until now and she is an Invisalign® certified provider.

She lectures and participates in all national conferences, especially the Orthodontic Conference organized by the Egyptian Orthodotnic Society, and in international conferences.


---
Why Choose Us
So you want that eye catching magic smile but teeth irreulgalrities are preventing it ? Fixing all your teeth problems and returing that smile is our speciatly. Smile with confidence.
Our Team